Today, manufacturing companies are trying to focus on the purchase process of the buyer's journey that takes place without direct contact. This means prospects are doing their research long before they get in contact with the sales team. With the buyer journey changing, there are new B2B manufacturing marketing strategies and tactics to generate more leads and improve your overall marketing performance.
Do you want to improve your B2B manufacturing marketing strategy to increase leads and generate more sales opportunities? If you focus on these 5 key areas, you will improve your ROI.
Develop Buyer Personas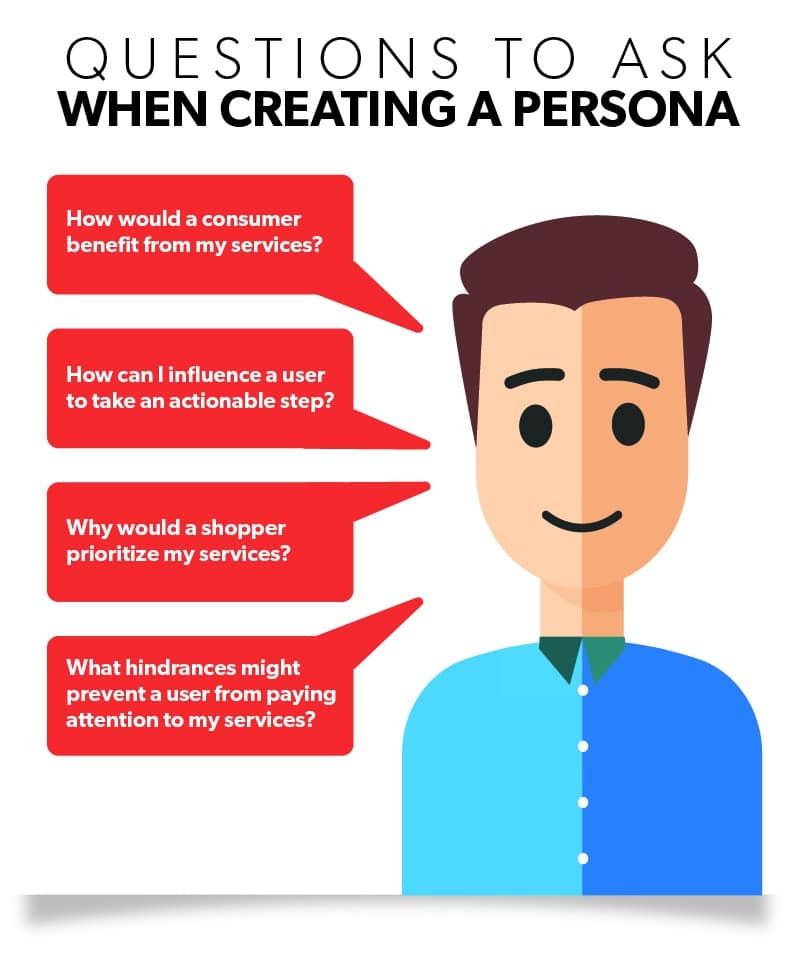 Before investing any more money in your B2B manufacturing marketing strategy, step back and do a bit of market research into who your buyers really are.
Buyer personas are like avatars crafted from direct interviews with as many buyers as possible, and using their behavior as observed at conferences, on social media, etc. Other characters who influence the buyer's decision-making process will emerge from this research: procurement people, bosses, rivals, etc.
The more insights and data you can determine, the better your persona target will be. There are many ways to determine the personas for your company and/or products. First, consider researching your own contact data to uncover trends in your current buyers, then interview your customers about what they like/dislike and gather some details on their socioeconomic and demographic data.
Understanding the attitudes, aspirations and values of your target audience is also necessary to ensure marketing efforts are worthwhile.
To further develop your persona, answer these questions:
Why would a shopper prioritize my services?

How would a consumer benefit from my services?

What hindrances might prevent a user from paying attention to my services?

How can I influence a user to take an actionable step?

What criteria will influence whether or not a business decides to make a purchase? How can I prove my services are superior to alternative options?
Create Engaging Content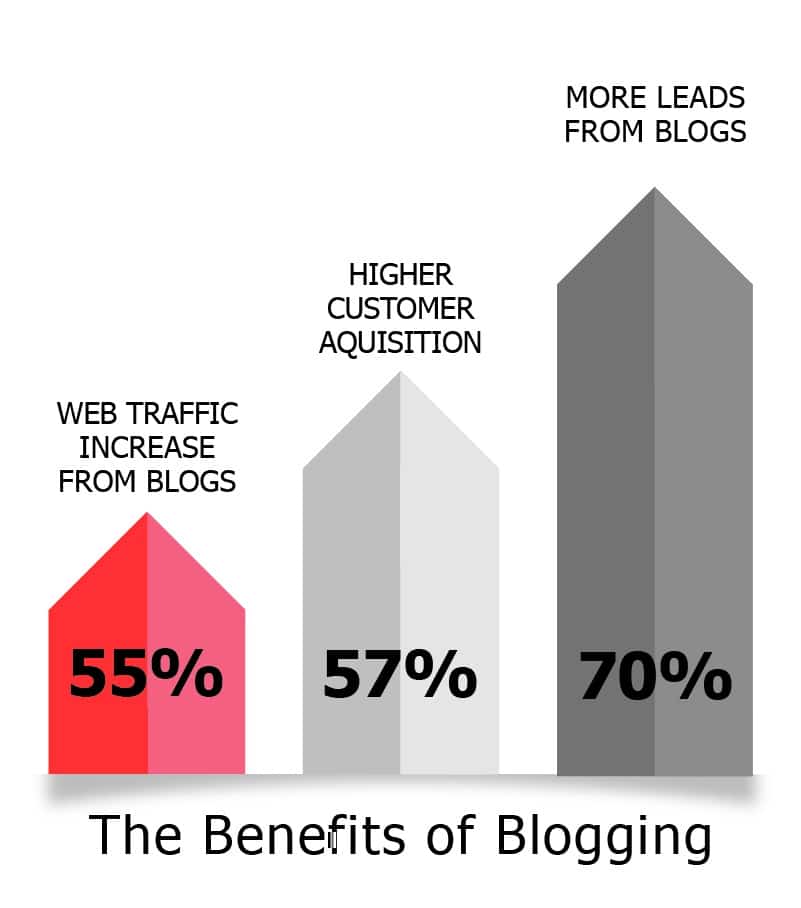 One of the few things your prospects might find of interest about you while they search for a manufacturing partner is your online presence and the content your business presents. But there's a catch. Your content needs to be remarkable, educational, entertaining, or otherwise useful in order to make an impact.
One of the ways to start producing more engaging content is through blogging. Blogging is one of the most powerful B2B marketing tactics that a company can adopt. Each blog post is one more ticket in the search engine lottery for getting found by your prospective customers when they are researching a solution to their problem.
More traffic: Companies that blog get 55% more website traffic than those that don't blog.

More leads: Companies that blog get 70% more leads than those that don't blog.

More customers: 57% of companies have acquired a customer through their blog.
Your website content should also be relevant, remarkable, factual, educational, and most importantly, engaging. This is your first impression that prospective businesses will see when looking for a manufacturing partner, so make sure your website content is up-to-date, relevant, and explains how your business solves problems in an engaging way.
Invest in a Modern Website
A website is arguably the most crucial element of your entire B2B manufacturing marketing strategy. Even a simple site without a lead capturing process or sales page will be consulted as a digital business card before a deal is struck or a purchase is made. For this reason, overhauling outdated designs to keep up with industry standards is a no-brainer.
Elevate your overall manufacturing brand image with a new website. Your website should bring your brand's unique and compelling story to the market, bringing messaging and visual assets together into one memorable, influential, and engaging brand that effectively tells its story.
Integrating modern designs, lead forms, ecommerce storefronts, and calls to action into a website which lacks them, can significantly boost its effectiveness. A modern website can offer a new avenue for your consumers to engage with and experience your brand and it can elevate your brand to the forefront of the manufacturing market.
Use Digital Advertising
Programmatic advertising allows a business to target customers in highly specific demographics – such as industry, occupation, and area of interest – without knowing them in advance.
Digital advertising also takes a lot of different forms. You may be familiar with some:
PPC Ads: Pay-per-Click (PPC) is a text-based ad popular on search engines and blogs. PPC allows you to get a link and description in front of many readers, and you will only have to pay if they click.
Display Ads: Display ads are a bit flashier than their text-based counterparts. Along with its relative, banner ads, this form is a little pricey but makes a more lasting impression.

Social Media Ads: Social media sites like Facebook, Twitter and LinkedIn give your business the ability to target specific users based on their location, demographics, and interests.

Video Ads: Video ads give your manufacturing company the ability to tell its brand story through engaging, dynamic video content.
With the right digital marketing strategy including pay-per-click (PPC) advertising, online display ads, retargeting and video advertising, prospective manufacturing partners will be able to find you easily.
Lead Nurturing
As mentioned earlier, digital marketing is a great way to capture leads and email addresses. It is also a great central hub for staying in touch with the leads that you already have, and keeping your manufacturing brand at the forefront of their minds. By developing a robust sales funnel and using personalized outreach solutions, you can close more deals and bring more prospects on board.
One of the oldest and most effective lead nurturing mechanisms in digital marketing is email outreach, and for B2B companies, it remains at the very top. Dedicated nurturing campaigns can be crafted with services like MailChimp to drip information, offers, and newsletters to your prospects over a period of weeks or months.
With the right content mix, tailored to the right audience, sent at the right time, manufacturing businesses can gradually inform prospects about their manufacturing solutions, and eventually inspire them to become recurring customers. The lead nurturing process is about engaging prospective customers in a dialogue and building a trusted relationship with them.
Final Thoughts
No matter the size, we understand your business, why you sell, and how you sell it. Clear and focused brand strategies can help your manufacturing firm navigate long term growth. With these B2B manufacturing marketing strategy tips in mind, your manufacturing company will be able to maximize its ROI and generate new businesses.
About Millennium Agency
Millennium Agency is a nationally recognized, top woman led B2B branding, positioning, and digital marketing firm who knows how to create value that emotionally influences your customer's buying decision, giving you the competitive advantage. As your trusted partner in B2B software technology and manufacturing, we provide the branding and positioning framework that make an impact – so you can focus on what you do best – run your business successfully. With offices in Boston and New Hampshire, and a worldwide presence, the professionals at Millennium Agency would like to learn more about your business.  Visit www.mill.agency or book time here.